This machine will bring out the artist in you, select from your palette of fabrics and threads then blend together to create unique textures and surfaces. It requires no thread, spools or sewing experience, by simply moving the fabrics freely under the needles you can quickly and easily create beautiful surface embellishments.
It has five barbed needles, which mesh the fibres to secure two or more pieces of fabric together. Every design you create will be unique. Experiment with colours, fabrics, yarns and a whole host of other creative materials; a fantastic use of all those scraps of fabric and threads you never want to throw away! In needle felting there is no "right side" or "wrong side". Whether you push the fibres through from the front or back depends on the effect you're trying to achieve, experimentation is part of the fun.
The Felter/Embellisher is extremely easy to use and opens up a world of new possibilities for beginning and advanced sewing and craft enthusiasts alike, it's ideal for schools and colleges.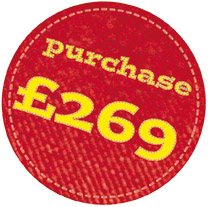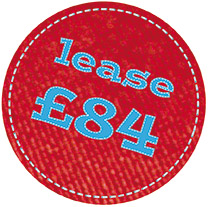 Five-hole needle plate with five needle unit
Single-hole needle plate
Single needle unit
Easy clean lint box
See-through adjustable presser foot
See-through finger guard
Standard foot control
Bright working light
Durable construction
5 needle free-motion embellishing
No thread required
Up to 900 punches per minute
Free arm storage compartment
Needle safety guard
Presser foot height adjustment
Screwdriver
Hexagonal wrench
Needle plate - single hole
5 needle unit
Single needle unit
Single needles
Lint brush
Instructional/Project DVD
Foot Control
Our leases include an unrivalled support & maintenance package for one fixed price.
We have a small range of equipment available to lease and these machines have been selected for their practicality and robustness in classroom conditions. As we only deal with education, we are in the perfect position to see which models stand up to the rigours of school use whilst encountering the fewest of problems.
Felter Leasing Includes-:
Delivery & Installation
Teacher training on the machine & machine maintenance
Recycling of packaging,
Annual service delivered in school
Service exchange programme
All designed to give you the right machines with a lot of support for just one price. Why buy and have the hassle of repair bills when you can lease and have all the back up and support included. All lease customers are eligible for discounted rates on future purchases of haberdashery and training as well as discounted service rates for schools own machines.
Contact us now for more information or a tailored quotation for your school.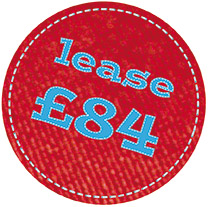 Why buy from us?
As we are specialised Textile Technology Company, everything that we do is to provide better products, support, training and maintenance to textile teachers, technicians and departments.
All our machines include delivery, extended 5 year warranty and a poster pack. Purchases of 10 machines or more will qualify for free installation and training. Customers who purchase from us are eligible for discounted rates on future purchases of servicing and training courses.
Our range of machines have been specifically selected for schools use but as an official educational supplier for Janome UK we can supply any model you may require.
Felter machine purchase prices start at £269
Contact us now for more information or a tailored quotation for your school.