The Flair sewing machine for schools is our most popular model due to its robustness, ease of use and flexibility. Because it is computerised the machine automatically selects the width and length to create the perfect stitch, these can be adjusted by the touch of a button and all the information on each stitch is displayed on the LCD screen.
Whenever you stop sewing the machine will stop with the needle in the up position, a touch of a button stops the machine with the needle down ready for turning corners. This feature dramatically reduces the risks of snapping threads, damaging needles, spool cases and machine timing.
The Flair is free arm with 50 stitches including 3 styles of automatic buttonhole, a variable speed control, an auto lock button and a drop feed for freehand embroidery. The Flair is an excellent all-rounder and is the perfect entry to mid-level model for the classroom.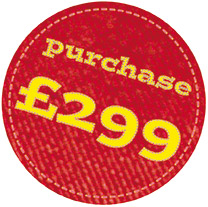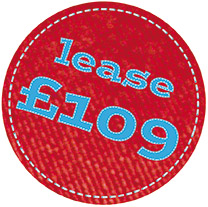 Fully computerised
Digital LCD display
50 Pre-programmed stitches
1 step auto sizing buttonhole
3 Styles of buttonhole, square, round & keyhole
Pre-set and variable stitch length
Pre-set and variable stitch width
7 piece feed dog
Free arm
Drop in bobbin
Rotary hook system
Variable speed control
Auto lock button
Needle up/down button
Drop feed for freehand embroidery
Instant stitch selection
Blind Hem foot
Overlocking Foot
Zig Zag foot
Automatic buttonhole foot
Zipper foot
Satin stitch foot
Addition spool pin - for twin needle work
Spool pin felt
Seam ripper
Set of bobbins
Screwdriver
Small and large spool holder
Set of needles
Instruction manual
Soft cover
Our leases include an unrivalled support & maintenance package for one fixed price.
We have a selective range of equipment available to lease and these machines have been chosen for their practicality and robustness in classroom conditions. As we only deal with education, we are in the perfect position to see which models stand up to the rigours of school use whilst encountering the fewest of problems.
Flair Leasing Includes-:
Delivery & Installation
Teacher training on the machine & machine maintenance
Poster packs
Recycling of packaging,
Annual service delivered in school
Service exchange programme
All designed to give you the right machines with a lot of support for just one price. Why buy and have the hassle of repair bills when you can lease and have all the back up and support included. All lease customers are eligible for discounted rates on future purchases of haberdashery and training as well as discounted service rates for schools own machines.
Contact us now for more information or a tailored quotation for your school.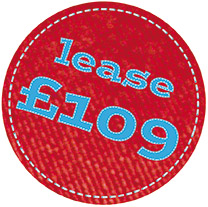 Why buy from us?
As we are specialised Textile Technology Company, everything that we do is to provide better products, support, training and maintenance to textile teachers, technicians and departments.
All our machines include delivery, extended 5 year warranty and a poster pack. Purchases of 10 units or more will qualify for free installation and training. Customers who purchase from us are also eligible for discounted rates on future purchases of servicing and training courses.
Our range of machines and software have been specifically selected for schools use, as an official educational supplier for Janome UK we can supply any model you may require.
Flair machine purchase prices start at £299
Contact us now for more information or a tailored quotation for your school.