Imagine Plus CAD CAM Embroidery Machine For Schools
The Imagine Plus is an embroidery only machine ideally suited for school use and provides everything you will need for all levels of the curriculum. We have created a unique training package in all aspects of the machine, software and machine maintenance. This ensures teachers are fully confident with using and teaching this superb embroidery system. We also offer telephone support to all lease and purchase customers.
It is incredibly simple to use, just choose a design, snap on the hoop and press start. The machine automatically stops and tells you when to change the thread and cuts between colours for you. A USB port means designs can be transferred from computer to machine using USB sticks or pen drives that have become standard for transporting data in schools.
This machine is perfect for introducing machine embroidery to pupils, if you combine it with the software it opens up a world of possibilities, create unique embroideries from hand drawn pictures, clip art, internet images and scanned pictures with ease, you can even applique.
One2One training sessions with our textile trainer are available where you will be taught the whole process including problem solving from start to finish. This is supported further by a number of teacher support aides including-: a computer training programme, step by step training manuals and a poster pack.
One2One training is Free when you lease an Imagine Plus machine and software.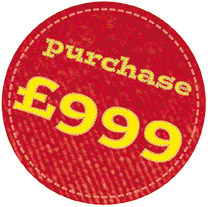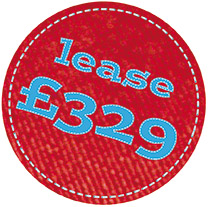 100 Built in designs
3 Embroidery fonts - upper & lower case
2 & 3 letter emblems
Large touch display screen
Design tracing
Simple on screen icons
USB port
Compact flash card port
Time indicator for each design
Stitch counter for each design
Automatic needle threader
4 Popular thread options
Adjustable embroidery speed
Large embroidery area
Resizing by 1% increments
Rotation by 45 degree increments
Design editing
Empty memory bank
Tracing function
Large embroidery area (140mm x 200mm)
Set of bobbins
Lint brush
Additional spool pin
Spool pin felt
Spool stand
Large & small spool cap
Curved embroidery scissors
Set of screwdrivers
Packet of needles
Standard hoop - 126mm x 110mm
Large hoop 140mm x 200mm
Hoop templates
Template book for built in designs
Instruction book
Instructional CD rom
Vinyl machine cover
Our leases include an unrivalled support & maintenance package for one fixed price.
We have a selective range of equipment available to lease and these machines have been chosen for their practicality and robustness in classroom conditions. As we only deal with education, we are in the perfect position to see which models stand up to the rigours of school use whilst encountering the fewest of problems.
Imagine Plus Leasing Includes-:
Delivery & Installation
A FREE One2One training session
Software training programme & manuals
Poster packs
Recycling of packaging
Annual service delivered in school
Service exchange programme
All designed to give you the right machines with a lot of support for just one price. Why buy and have the hassle of repair bills when you can lease and have all the back up and support included. All lease customers are also eligible for discounted rates on future purchases of haberdashery and training as well as discounted service rates for schools own machines.
Contact us now for more information or a tailored quotation for your school.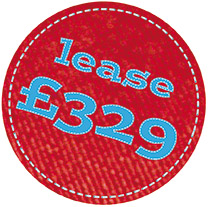 Why buy from us?
As we are specialised Textile Technology Company, everything that we do is to provide better products, support, training and maintenance to textile teachers, technicians and departments.
All our machines include delivery, extended 5 year warranty and a poster pack. Purchases of 10 units or more will qualify for free installation and training. Customers who purchase from us are eligible for discounted rates on future purchases of servicing and training courses.
Our range of machines and software have been specifically selected for schools use, as an official educational supplier for Janome UK we can supply any model you may require.
Imagine Plus machine purchase prices start at £939
Contact us now for more information or a tailored quotation for your school.