Most overlockers operate in the same way but it is the quality of the parts inside the machine that makes the difference. Our overlocker has tempered steel loopers & blades to give it durability, a metal base for extra strength and an electronic foot control for power.
It can be used as a 2, 3 or 4 thread and the differential feed provides exceptional control for handling all types of fabric and creating special effects. Threading is made simple with its colour coded thread guides and a self-threading lower looper.
The overlocker switches to rolled hemming easily without changing the needle plate or the foot. It can also do narrow hemming, picot edging and pintucking with ease.
The ideal overlocker for use in the classroom.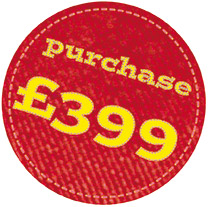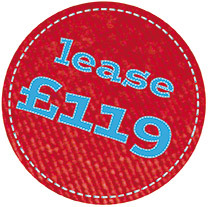 2, 3 or 4 thread stitching
Differential feed
Stitch length dial
Rolled hemming
Narrow hemming
Picot edging
Self threading lower looper
Auto release tensions
Cutting width adjustment
Thread cutter
Waste chip box
Adjustable foot pressure
Curved tweezers
Screwdrivers x 2
4 x nets
4 x spool caps
Set of needles
Spare upper knife
Lint brush
Oil carton
Needle threader
Instruction manual
Instructional DVD
Our leases include an unrivalled support & maintenance package for one fixed price.
We have a small range of equipment available to lease and these machines have been selected for their practicality and robustness in classroom conditions. As we only deal with education, we are in the perfect position to see which models stand up to the rigours of school use whilst encountering the fewest of problems.
Overlocker Leasing Includes-:
Delivery & Installation
Teacher training on the machine & machine maintenance
Poster packs
Recycling of packaging
Annual service delivered in school
Service exchange programme
All designed to give you the right machines with a lot of support for just one price. Why buy and have the hassle of repair bills when you can lease and have all the back up and support included. All lease customers are eligible for discounted rates on future purchases of haberdashery and training as well as discounted service rates for schools own machines.
Contact us now for more information or a tailored quotation for your school.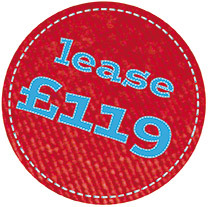 Why buy from us?
As we are specialised Textile Technology Company, everything that we do is to provide better products, support, training and maintenance to textile teachers, technicians and departments.
All our machines include delivery, extended 5 year warranty and a poster pack. Purchases of 10 units or more will qualify for free installation and training. Customers who purchase from us are also eligible for discounted rates on future purchases of servicing and training courses.
Our range of machines and software have been specifically selected for schools use, as an official educational supplier for Janome UK we can supply any model you may require.
Overlocker machine purchase prices start at £379
Contact us now for more information or a tailored quotation for your school.