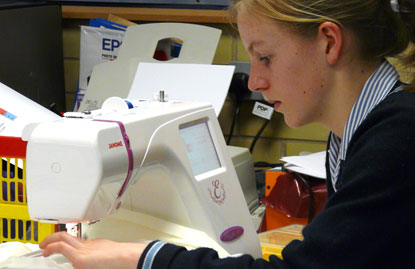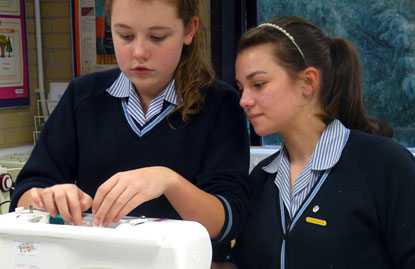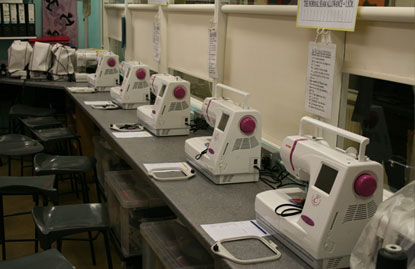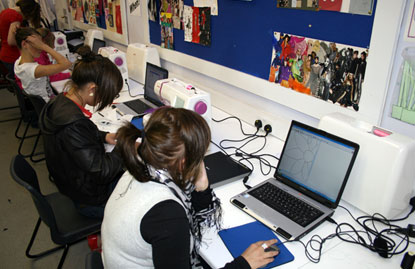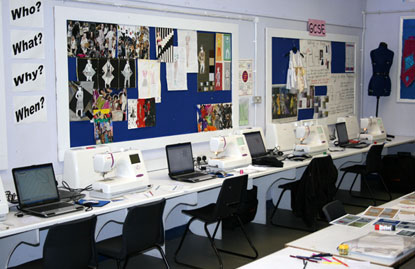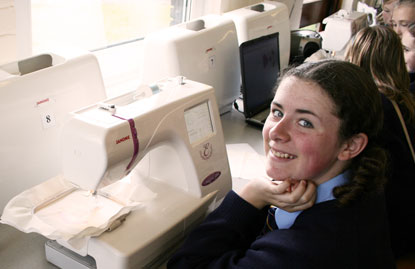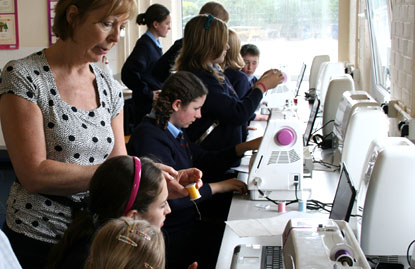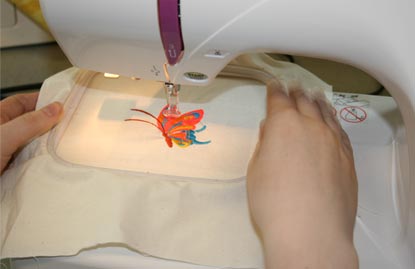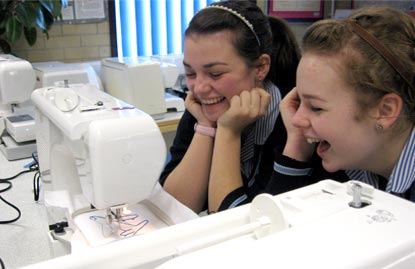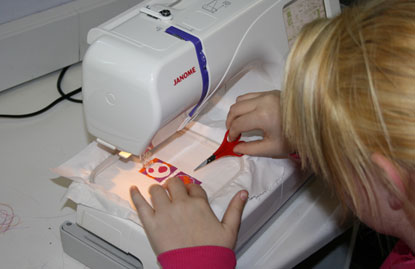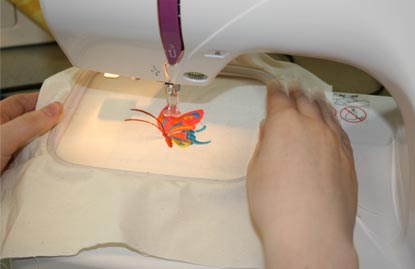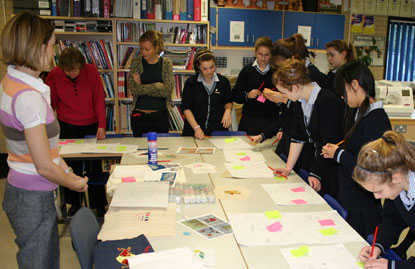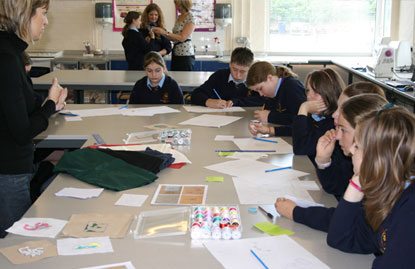 Workshop days are delivered in school with the aim of promoting CAD CAM in textiles. There are different themed days to choose from or the day can be adapted to fit in with a current topic and can be tailored for individual needs too. It is suitable for any year group as its complexity and difficulty are tailored to the abilities of the pupils taking part.
This Project Day is taught by us so there is no need to arrange cover for staff, all we require is a room that we can use. We bring 2 x embroidery machines, 4 x laptop computers and 2 x Scanners and is suited for up to 8 students. (Only 4 of the final designs will be stitched out) Also included are all embroidery threads, fabrics, backing papers etc. This format can be taken up by the teachers and broken down into sections to be used in lessons. This course is very popular for GCSE students for developing their final design for their exam piece.
Aims
To promote CAD/CAM in textiles
Taking students from initial ideas through to final machined sample in just one day
To develop peer teaching techniques
To increase the complexity of CAD CAM activities in the classroom
To develop pupils understanding of the sub skills of designing
To develop creative designs using key stage 3 National Strategy Techniques and Assessment for Learning
Learning Objectives
To use a design activity to develop original artwork
To take part in peer assessment activities to support learning
To develop rapid sketching confidence
To be able to use CAD software to manipulate own design into a final embroidery
To be able to use CAM Embroidery machine to stitch out final design.
Students keep all samples of artwork and stitched designs for their file.
Contact us now for more information or a tailored quotation for your school

Nationwide Coverage